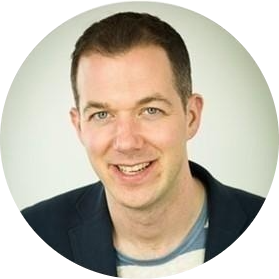 Kyle Pearce has a decade of experience working with startup founders and business owners to grow their businesses.
For the last decade, he has run an online learning website called DIY Genius teaching students how to develop consistent focus, creativity, and self-motivation through habit design, meditation, and flow psychology practices.
He started his first website in 2003, has worked in digital marketing since 2009 and online education since 2011.
He is a full stack marketer skilled in designing websites that convert, optimizing content for SEO, scaling brand campaigns using Google and Facebook Ads, designing online curriculum, using web analytics for conversion optimization, and building scalable marketing automation systems.
Here are a few highlights of different websites, launches, and digital campaigns he has worked on:
Built DIY Genius into a successful online learning website that gets 1,500+ highly-targeted visitors a day through optimizing for targeted educational keywords on search engines.
Launched 10+ online courses and group coaching programs to his online audiences and enrolled 3,000+ students from 65 countries.
Led educational nature retreats around the world through Animist Ecology, a mindful ecology community he founded in 2015.
Managed YouTube advertising campaigns for Dell, ASUS, Toshiba, HP, Staples, and TELUS while leading the digital strategy in 2011 for Canada's largest technology TV show GetConnected.
Worked on major affiliate marketing launch campaigns for 3 of the world's leading online education startups: Udemy, edX, and Coursera.